Wichita Falls' original family-owned home care agency…
There really is no place like home, so we want to help you stay there comfortably. CareTeam's goal as the preferred provider of private-pay in home care is for you to be able to live life on your own schedule, eat the foods you like, sleep in your own bed, and continue to participate in the activities you enjoy.
You're in charge of the services we provide – and we can't wait to get started serving you or your loved one.  Call us anytime – 24/7 – to speak with a Care Manager.  It's always free to call or have a face to face consultation with you or your family at home.  And even if you decide not to use CareTeam, we will still work to help you find the services you need to live your life to its fullest!
Caring for a Person with Alzheimer's Disease: Part 1B – Stages of the Disease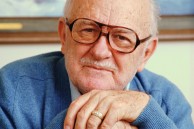 Part 1B: The Stages of the Disease This is a short series of information CareTeam would like to present about Alzheimer's Disease (AD).  Over the course of this series, we want to help people who are caring for loved ones with the disease be better able to cope with the effects, and ultimately to become a […]
Read More
Read More