Call Today For Your Free In-Home Consultation!
| Category: Uncategorized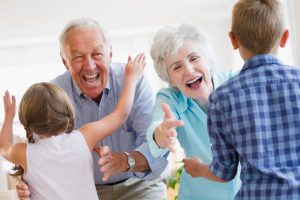 Buying healthcare can be an intimidating venture.  But quality care for you or your loved one shouldn't be expensive.
To further assist you with any questions you may have about home care, CareTeam offers a free in-home consultation during which we meet with you to discuss how we can build a custom service schedule specific to your budget. Our in-home consultation is 100% free with no obligation.  And it's fun to talk with you and discuss how CareTeam can help you most!
What is an In-Home Consultation?
A knowledgeable CareTeam service director will meet you and/or your family in person at your own home.  During this time we gather more information about your specific situation, and you can get a more comfortable feel for our company and our services.  An in-home consultation (or "in-home assessment") is good for both you and us:
Don't Pay Too Much!  An in-home consultation gives us the opportunity to meet you in your own home environment and get to know your expectations.  We can then help build you a service plan that gives you all the assistance you want or need, and still fits your budget!
Ask More Questions!  We understand that every client is unique, and we want to learn more about you.  We can also answer any questions that you or your family have regarding services or special situations.
Get Comfortable with Our Staff!  An in-home assessment lets you get to know our staff a little better.   You are free to call at anytime with any need, and you'll feel more comfortable having met us in person.
Personality Preferences?  When we meet you in your home, it lets us get to know yourpersonality and your preferences.  We want to pick the very best caregiver for your specific situation and to be someone who will respect your unique circumstances.
Call us to schedule your in-home consultation.  Remember, it's free and you have no obligation to commit to anything!   We can't wait to hear from you!
More Helpful Information Before You Begin